The Naughtiest Uniform Escorts in London
2/27/2017
Premier Models UK Blog
Click, clack. High heel shoes tap along marble. Edging closer and closer, they're growing louder with each step. The noise is almost deafened by the rush of blood in your ears as the steps stop outside your door. The scuff of two feet turning on the spot, then. Momentarily. A brief knock. You stand, your knees steadying. It can be none other than your uniform escort here to live out your dirty little fantasy. So who did you choose tonight...
Our Sexy Escorts in Uniform
With so many options it can be hard to make a choice. Do you want to live out your filthy teen schoolgirl fantasy? Or do you want to be bent over by a bent officer in PVC? What about a prostate exam from a dramatically under qualified nurse? Whatever you want, however you want it, our uniform escorts are here just waiting for you...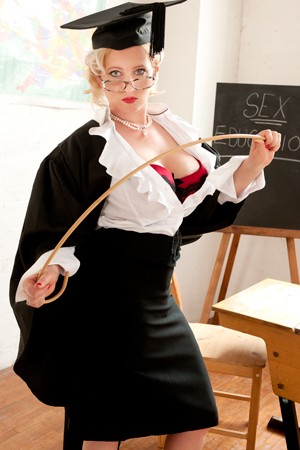 Mature Headmistress Charlotte
You've been a very naughty boy, haven't you? You've been caught wanking in class again, haven't you? And what's this about you trying to look up all the girls' skirts?
Headmistress Charlotte would like to have a word with you, NOW! You better get on your hands and knees boy, because this is a teacher that doesn't know about the '98 corporal punishment ban.
Just remember to call her miss and, whatever you do, don't look her in the eyes!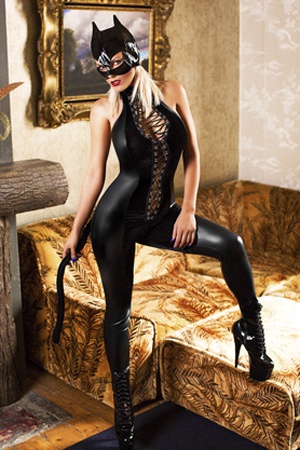 Catwoman Larissa
It's 23:30. There's the clanging of bins outside, the smashing of bottles. Hissing and clawing at the door. Is it that gang of felines terrorising the neighbours again, or is it catwoman Larissa?
Hopefully the latter. Our Michelle Pfeiffer look-a-like is a seriously naughty young lady with some seriously long legs. The perfect seductress, her feline strut and pussy cat eyes will have you feeding her your milk in a matter of minutes.
She responds well to heavy petting and presents, and has a pretty kitty to boot.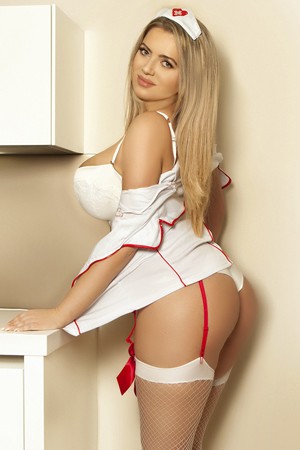 Busty Matron Aka
Are you feeling poorly? Then there's no one better for you than your busty matron Aka. Lay your head to rest on gargantuan 42G tits and everything will be alright in the world.
But don't get on the wrong side of her. Aka expects all of her patients to be on their best behaviour. If not, she will have you squatting and coughing for her. And don't make her get out the restraints...
42G. Forty-two. G.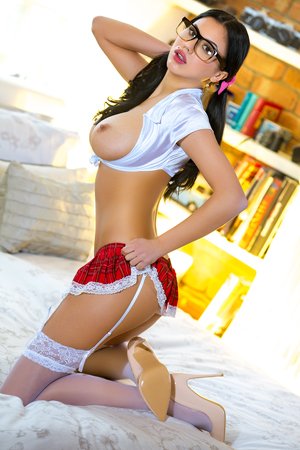 The Filthy Latina Schoolgirl Jasmine
She's been bunking off school again. Smoking cigarettes with her slutty friends and flashing her pussy to guys on the high street. Daddy's little girl is in need of some serious punishment!
So grab her by the hair, drag her home and make her pull that tiny excuse for a skirt up over her ass so she can get a good spanking. She'll be begging daddy to do anything to her, use her in anyway.
"I'll be a good girl from now on," she says...
---
That's just a taster of the sort of uniforms our escorts like to wear, and just a couple of the filthiest girls we have. Almost all of our girls like to play dress up, and have extensive wardrobes full of the kinkiest outfits that they'd love to wear for you:
PVC Police Women
Flight Attendant
Clerical Assitant
& So Much More...
So if you're looking to book a uniform escort in London, there is really only one place to be, and that's right here, right now. We have the largest selection of a level escorts in uniform, as well as the sluttiest teen escorts in the city, so whatever your fantasy is, we have a girl just waiting to fulfil it...
Book A Uniform Escort Now → Contact Us