Sexy Secretary Escorts For Roleplay In London
11/26/2013
Premier Models UK Blog
Many of our clients come to our site. Have a little browse around through the girls - have a look at the Bayswater Escorts, or trawl through our teen escorts in London. Maybe have a look at the brunettes, or find a girl who has the largest breasts, then give us a call. We're more than happy to help, and we'll book whatever girl you desires for whenever you want.
However, what most of you don't realise is that a lot of these girls will provide specific roleplay services for you. You don't need to tell us on the phone when you make your booking (though it would help if we can make sure the girl is prepared for you) you can tell the girl when you arrive. But we fear many of you aren't taking advantage of such incredible experiences!
For instance, take a look at Nataly: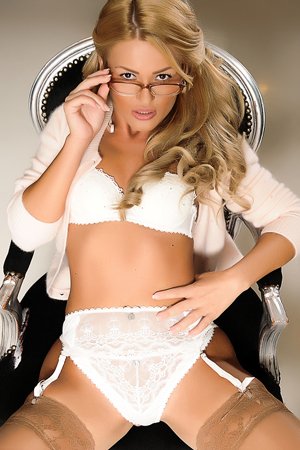 We know that there are lots of you out there working in offices who will spend most of the day fantasising about taking one of your colleagues into your office and having your wicked way with her! Pulling down her skirt to reveal a tight g-string and perfect breasts. Well, this kinky high class escort in Paddington does the sexy secretary thing so very well! She just has that kind of demeanour, and in her pencil skirts, tights, high heels, tightly drawn hair and glass you will be aching to just rip her clothes off and bend her over the copier.
Many of our girls offer a similar service, just take a look at some of the pics below: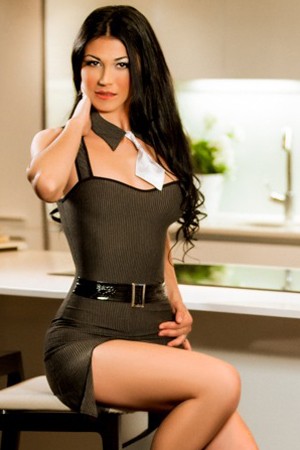 Mimi is our tall escort in Bayswater. Stanind at 6'1'', you can imagine how her thighs look in high heels and tights. Wearing figure hugging dresses she flaunts her incredible, long, slender figure. Just imagine her walking around your office, her tight ass bent over in your face as she picks up a pencil she 'accidentally' dropped. Her sexy Italian accent swelling your gourd as she rubs her lips seductively to apologise for getting in your way. Well, this fantasy can be a reality if you book Mimi for her roleplay services!
Or how about Christinne Love? Our English Cougar Escort in London, she has that incredibly sexy British high class accent to drive you absolutely wild with. Perhaps in your roleplay this kinky mature call girl can be your boss, who wants you to put in an extra shift!
We have loads more girls for you to choose from too, just have a look through to find the one that you desire. Then, when you're making the booking, be sure to let us know whether you want to have a roleplay service so that we can make sure the your chosen lady can be ready just the way you want her!