BDSM Escorts In London
2/1/2014
Premier Models UK Blog
BDSM is such a wide spread fetish, it almost shouldn't be called a fetish any more. Girls and guys alike, love to be tied up, used, abused, punished and to punish, it's simple human nature to want to assume a dominant or submissive role at times and your personality will organically do this when you come into contact with certain people.
For some it can be the expression of a want to be used, dominated, to feel small and insignificant and to have another person take out their desires on you. Equally, it can also be the desires to take this out on another person. Whether you want to tie them up to have your wicked way with them, or whether you want to physically inflict pain on them, the desire is there and it's completely natural!
Unfortunately many people still see this as sexual taboo even though they themselves have these desires inside, churning around and just aching to break out. As such, many healthy adult relationships can suffer sexually as desires aren't explored, fulfilled or indulged in.
That's why many of our London Escorts offer a variety of BDSM services for you naughty ladies and gentlemen who want to make your dreams and fantasies become a reality.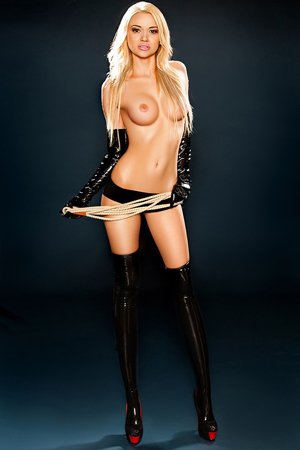 Our newest, extremely sexy Blonde Escort Monika loves to offer BDSM services for you lot who want to be dominated.
If you want to be ties up and punished for being naughty, whipped with her cane or ropes, have toys used on you or generally be humiliated, Monika revels in making this a reality for you and loves nothing more than to see you squirm with pleasure and pain!
Also offering a wide range of services, Monika loves watersports too, and so if you like getting wet and wild she will deliver exactly what you want!
For in-calls in South Kensington, this blonde bombshell with her super slim, sexy figure can be with you tonight, just give us a call on 07500 200 600!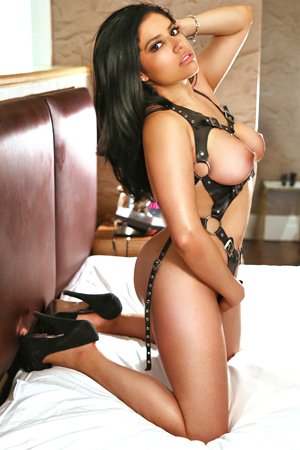 What can we tell you about this incredibly naughty little Colombian girl?
Well, unlike Monika above Reanata is a submissive escort in London. She simply loves for her clients to take full advantage of her!
As an adventurous girl, that means that you can take every advantage available and she will love every second of it!
Truly submissive by nature, Reanata has such a free attitude, and will revel in whatever desires it is you have.
Whether you want to tie her up and abuse her, whip her or engage in soft humiliation, Reanata will be open to whatever you have to suggest. All you need to do it tell her what you want her to do for you!