Things To Do In Bayswater London
4/28/2014
Premier Models UK Blog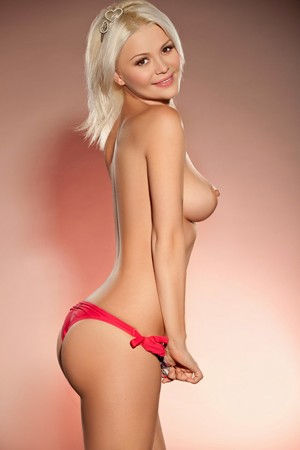 Ok, so you have found one of our beautiful girls from our Bayswater Escorts gallery. Perhaps you have fallen for our naughty innocent beauty Julia (right), a true blonde bombshell, and you've booked a few hours.
Whilst you might just want to spend your time in the comfort of her private apartment, perhaps you want to get out and about and sample some of what the local area has to offer. But you're thinking, 'what on earth is there to do in Bayswater?'
Well worry not. The following guide will help you figure out what to do in the company of your london escort from Premier Models UK.
First of all let's look at the culture:
Bayswater is a melting pot of people from the far flung corners of the planet. Home to Greeks, Brazilians, Arabs and every other race you could imagine, it's culturally diverse and a great place to see the smells and sounds of multicultural life.
The Print Room is a great place to see new and interesting theatre, dance and music. It is an excellent place to wile away a few hours whilst waiting for your date or an alternative place to take your escort too.
The Idler Academy is another great cafe space and cultural centre where you will find people from all walks of life relaxing over some excellent coffee, sharing stories or relaxing. A great place with great vibes, it's a perfect venue to learn more about your London escort's life.
Speaker's Corner is one of the most popular destinations for Londoners and tourists alike. A special place found in the corner of Hyde Park, every day you will find people standing and preaching their thoughts. It can be dull, but you get some really ecclectic people who make it very interesting indeed.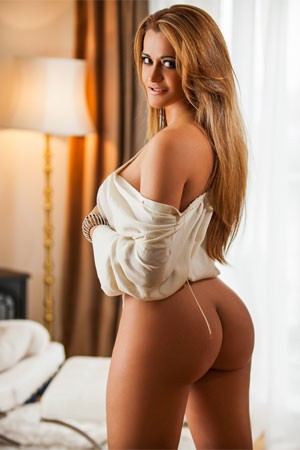 Restaurants In Bayswater
Maroush is a high class Lebanese restaurant that has been around for years. Renowned for their consistently high standards of great food and drink, they are a great stopping off point for a Dinner Date Escort Service.
Rodizio Rico is an excellent Latin American restaurant located near to Bayswater. It's the ideal place to take one of our stunning and naughty Brazilian Escorts like Kimberley (pictured left).
Walking along Edgware Road you will find an absolute wealth of Arabic restaurants, Lebanese eateries and Middle Eastern joints that are absolutely fantastic. HINT: If you want to find the best places to eat, see where the local Arabic community are eating!
Nightlife in Bayswater
Sure, it's not rocking East London, or Camden, but Bayswater does have it's own fine share of clubs and bars for you to take your escorts to.
The Beachcomber - one of Bayswater's best kept secrets, this underground cocktail bar is open late and provides a sexy setting to indulge your lucky lady. Dim lights, good drinks, great atmosphere, it's a perfect place to unwind before you head back in for a night of fun!
Beach Blanket Babylon - a high class cocktail bar, where the elite go to hang out. A perfect place to take your Premier Escort! The drinks aren't cheap but they're delicious and we guarantee you will love this place!
Bayswater is a place with everything. It's got the bars, the restaurants, the luxury hotels and the park as a jewel in its crown. When booking time with one of our Bayswater escorts we highly recommend you spend some time in the local area as there really is a lot to do around you.
London is a boiling pot, full of mystery and intrigue, and Bayswater is one of its precious gems!