The Hottest Adventurous Escort Threesome
6/5/2015
Premier Models UK Blog
Every now and then we get a guest blog from one of our punters who has had such an outrageous time that he simply has to share with us! This one in particular was too hot not to share with you guys, so here it is...
My blood pressure was high and I could feel that tell tale lump in my throat as I looked into the mirror knowing that in mere seconds two of the sexiest ladies were about to turn up to my hotel room with nothing but the filthiest intentions in their minds.
So as I looked at myself in the mirror I couldn't help but smirk, and as if by magic that second I felt my ears twitch and my heart leap when a short, sharp knock sounded from my door. Winking at myself, I felt like some kind of Greek demi-god, the god of a level escorts - the god of filth and fun - I felt like Rocco Siffredi must feel every goddamn second of his life.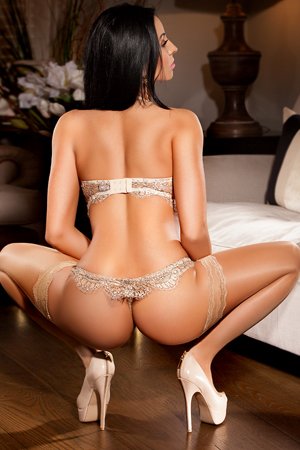 Opening the door I was greeted by two sexy slinky little girls. They had that escort look pastedall over them, but I loved it entirely. An overabundance of make-up, fake eyelashes, pungent perfume dripping from their necks and a faint whiff of cigarette smoke. Their high heels clicked as they walked into my room and I watched as their figures shimmied across to the table where I'd laid out some wine and glasses.
I followed them like some kind of puppy; love sick, desperate, but, hey, who could blame me? Andorra and Crystal turned to look at me, a smile stretched across their faces. We exchanged the pleasantries, and I introduced myself.
Crystal asked that I sort out the gift there and then whilst Andorra poured the wine. Sipping from the glass, the girls giggled and smiled and asked me, "Daddy, what do you want?"
I should probably say at this time, that I am an older gentleman (comfortably into my fifties), and nothing gets me off more than younger ladies with an older man fetish. I could sense that Crystal was very much into it.
Explaining to them that I had book the pair as I wanted two A-level escorts that were comfortable with each other they replied that it depended on how big I was, that they wouldn't do it if I was too large - perhaps the first time I've been thankful for having an average member.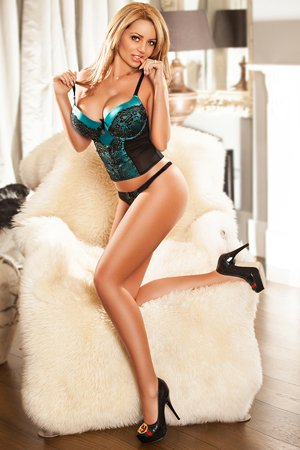 But I didn't want to say that, so without a word I unzipped my pants and flopped it out. Andorra laughed and Crystal just looked at me as if my audacious attempt had been comically mistimed. Then Andorra took the hint, swigged a little wine and put it in her mouth.
That cold, wet shock had me licking my lips, and I pulled Crystal up from her seat and started kissing her softly whilst down below Andorra tantalised and teased...
Unclasping Crystal's dress with one hand, my other gently ran along Andorra's hair whilst she kissed softly, sweetly innocently like a good young girl.
As the little black number fell to the flaw, I was taken aback by Crystal's lacy little lingerie - a gold trimmed black brassiere with matching panties, stockings and suspenders. I must have got even harder because below I heard Andorra's faint moan, but I couldn't take my eyes off of Crystal's tanned skin and the way her hips curved gently from her midriff.
I let a hand lazily trace across her stomach and began kissing her neck, her perfume permeating my tongue whilst Andorra started going harder and harder, her hands tracing up the inside of my thighs. Finally I looked down to see her devilish green eyes peering up at me and Crystal.
Whispering, I told Crystal that I wanted her to be on her knees and she gladly joined Andorra on the floor. Both looking up at me, I could tell that stupid smirk was pasted across my face again as Andorra clasped her hands around my shaft whilst Crystal's tongue danced along the tip.
It was then Andorra's turn, and I pulled her face up to meet mine and we kissed wet and hard. She was intoxicating - a faint hint of wine on her breath, her lips soft and supple. My voice almost in a hush I told her I wanted to see her undress for me - her tongue poked slightly between her lips as her teeth big down on her bottom lip. "Yes, Daddy." She replied and I watched as her gold dress fell down around her high heels to reveal a tanned taught body and bright white panties.
My God - the sight of the pair of them in their lingerie sets and suspenders - I tell you I couldn't wait to get them turned around and bent over so I could inspect those amazing asses!...
Part 2 of '"Daddy's threesome" will be released next week, so watch this space!
Click the girl's pictures below to see their profile!